Farm Contracting Services
---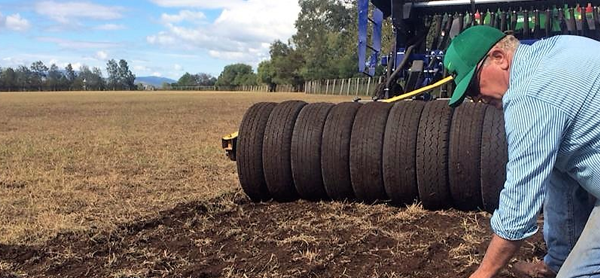 We offer a completely unique and professional service, where experienced agronomic advice is combined with practical and experienced machinery operation to implement your pasture programs, and achieve your production goals.
We have a range of modern, well maintained farm machinery to undertake the pasture establishment and maintenance programs for property owners. They include broadacre slashing, precision fertiliser spreading, offset ploughing, deep ripping, seedbed preparation, direct drilling pastures and forage crops, pasture establishment, hay/silage preparation and baling, boom spray application of agricultural chemicals for weeds and insect control.
Although we largely operate farm contracting service in the Upper Hunter region of NSW, we can also transport equipment on a low loader to clients in other areas, if needed to ensure the job is done right.
This unique service adds major value to clients who do not have the expertise, time or cannot economically justify the capital investment in farm machinery. Our services can also provide assistance to larger clients who need machinery support to complete key projects within a specific timeframe.