Agronomy Consulting
---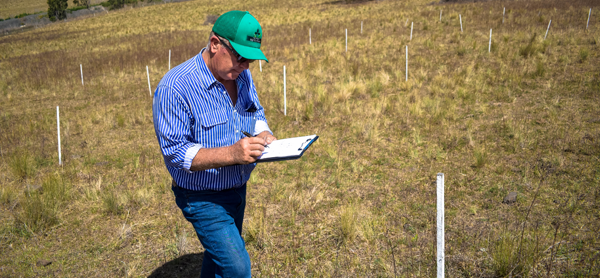 Our business is focused on assisting you to identify, plan and implement the key management decisions in developing and sustaining your pasture systems.
Equine Property Development
We are engaged and retained by Australia's leading thoroughbred studs to design and implement their farm and pasture development programs. We work alongside a vast project team from property owners, to farm managers, architects, building contractors, fencing contractors, irrigation consultant and government agencies to ensure every project is undertaken to the highest professional standard.
Pasture Landscape Systems
There is a wide range of pasture systems available to match various agricultural land classes, including native pastures, introduced temperate and tropical grass and legume species . We can expertly advise you on the areas within your property which are best suited to each system, and formulate management strategies to sustain these.
Pasture Selection
Through our extensive field and pasture research experience, we can provide you with pasture and forage crop recommendations, as well as our preferred pasture blends for cattle, sheep, dairy or horse enterprises.
Pasture Establishment and Management
We will provide you with the latest agronomy technology in pasture improvement, including paddock preparation, pasture selection, establishment methods, weed and pest control, soil fertility management, fertiliser use and grazing management. We can also coordinate and conduct various farm contracting services to add significant value to your pasture programs.
Farm Mapping and 5 Year Farm Development Plan
A property map is an integral tool for farm planning. Farm mapping services can be undertaken. After evaluation and mapping of your property, we can provide you with a 5 Year Pasture Development Plan and Budget.
Farm Business Reviews
Financial planning and business performance reviews are an integral part of a commercial farm business. Through our associates, we can arrange these confidential services.
Agricultural Land Use and Capability Assessment
We have extensive experience in undertaking agricultural land use suitability and capability assessment for farm planning and environmental assessment projects. Legal support and expert witness for agricultural related matters. We can assist your legal team during matters of an agricultural nature.
Farm Appraisal
We can evaluate the strengths and weaknesses in your property or proposed property purchase. We can then provide you with guidelines in regards to farm development and management priorities.